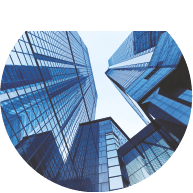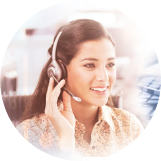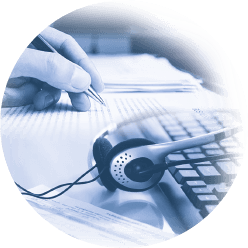 Glocalis's history began in Singapore 8 years ago when 3 industry veterans with their combined localisation experience of 50 years at the world's leading localisation companies, thought leaders who have presented at global localisation conferences and bringing best localisation practises decided to venture out and start their own.
Combining technological breakthroughs and process innovations in localisation, Glocalis brings the best global practises and local prices with a passion to help companies and individuals worldwide access accurate, consistent, cost –effective and speedy multilingual communication.
Glocalis is able to provide a full service from content creation, localisation/translation to publication – including translation, interpretation, multilingual digital content, design and other additional language service across multiple media platforms, devices and channels. We have been empowering the companies (SMEs, MNCs & Corporate) throughout premium sectors to penetrate and expand their business in foreign language market with our high quality multilingual content. We feel privileged to meet the expectations of thousands of clients worldwide. Are you in need of expanding into different language markets? Take advantage of free consultation session with Glocalis' expert today!
Our talent team across the world is dedicated to delivering an outstanding customized localization solution at the best service levels. We always consider you as a part of Glocalis' family; hence we would guide you and hold your hand every step of the way. For each and every project, we equally put the greatest effort to guarantee an efficacious communication between you and your target customers. Despite the challenges of entering linguistically diverse markets, we always make sure that an end result is error free, the culture nuances are compatible, as well as connecting with the target audience on every level. We are completely aware that inaccurate translation can cost your brand a significant financial loss, humiliation and even more loss in credibility. In addition to offering the highest service standard, we also committed to affordable pricing to meet your demand and budget. Your satisfaction is always our priority
We are committed to convey only high quality localized content – one that's natural, accurate, and culturally appropriate to the locale.
Client's material is considered as a trade secret. All assignment-related information is strictly kept confidential.

We offer affordable and competitive price with no rush fees – all business can going global. 

Complying with the deadlines is guarantee of every localization provider but delivering on time is Glocalis's scared commitment.

We are honest, trustworthy and committed to do what is the best for our value customers. We stand for the right things, and hold ourselves to a high level of ethical standards.

Our intelligent forward-thinking localization professionals who are native in over 130 languages, work dedicatedly to make every project success. 
The Best Price Guaranteed
Order online and we send your Certified document to anywhere across the globe.