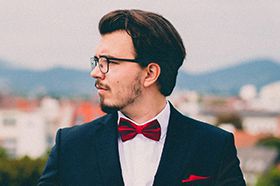 Mr Andrew Ng
Founder and Executive Director
Andrew Ng, Founder and Executive Director of Glocalis, is a South East Asia localization industry veteran with 15 years of experience. In his early years he worked at Bowne Global Solutions, the number one localization provider then and Andrew joined Lionbridge when Bowne was acquired by Lionbridge. 
During his time at Bowne and Lionbridge, Andrew managed both top line and bottom line KPIs for Singapore, South East Asia and eventually parts of Asia. Andrew achieved top sales growth and was the top performer from 2006 to 2009, spearheaded the start-up of Bangkok operations which was ROI positive in less than a year, managed strategic account relationships with Nokia, Motorola, Deutsche Bank, Microsoft, Standard Chartered Bank and Philips. Andrew is responsible for strategic accounts at Glocalis and drives operational excellence together with top line performance.
Andrew has a Bachelor of Electrical Engineering from National University of Singapore (#1 in Asia), an MBA from Melbourne University (#1 in Australia), an ALM in Finance from Harvard (#1 in USA/World) and is a qualified Chartered Accountant.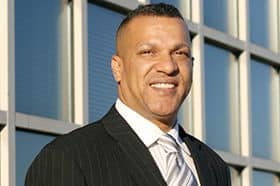 Mr Peter Xu
Co-Founder and Executive Director
Peter Xu is the Co-Founder and Executive Director of Glocalis. Peter has 7 years of software engineering experience and 20 years expertise in localisation solving some of the most difficult localisation challenges (e.g. Peter created a complex script add-on for Adobe FrameMaker and was key in many software localization projects).
Peter started out as a software engineer for the biggest localisation companies in the world and spent 20 years creating best practises that were implemented throughout the organization. Peter had the reputation to have single-handedly accomplish the work of five engineers, expanding learning capacities and bandwidth in different aspects of business from sales and marketing to operations. Peter has keen insight in software engineering and tinkers with Artificial Intelligence, Machine Translation and localization related learning algorithms to optimize and expedite localisation. Recently during the COVID lockdown, Peter singlehandedly created an AI-based self-learning auto transcription service.
Peter holds a Bachelor of Computer Science from Wuhan University of Technology.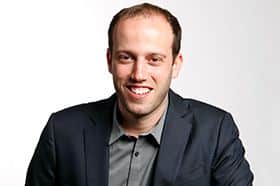 Mr Alex Chang
Senior Porject Manager
Alex Chang is the Senior Porject Manager of Glocalis. He has more than 10 years of experience in project management and serviced many clients in different fields including Nokia, Microsoft and Novartis.
Alex started out as a quality control officer in Life Sciences field and joined Lionbridge, the then largest localisation company in the world as a project manager. During his time in the company, Alex picked up the industry's best practises and managed over S$1M revenue yearly.
Alex holds a Bachelor of Life Sciences from National University of Singapore.